Night to Shine
Immanuel Baptist Church is beyond excited to partner with the Tim Tebow Foundation once again this year to host a Night to Shine on Friday, February 10, 2023!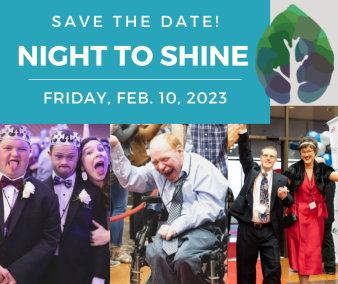 Night to Shine is an unforgettable prom night experience, centered on God's love, for people with special needs ages 14 and older. This coming year, we will be back in person. Night to Shine will celebrate its ninth anniversary as thousands from around the world will come together to honor those with disabilities.
Night to Shine 2023 will be held at the Marshall Convention Center from 6:00–9:00pm.
Honored Guest registration below. Deadline to register is Friday, February 3, 2023.