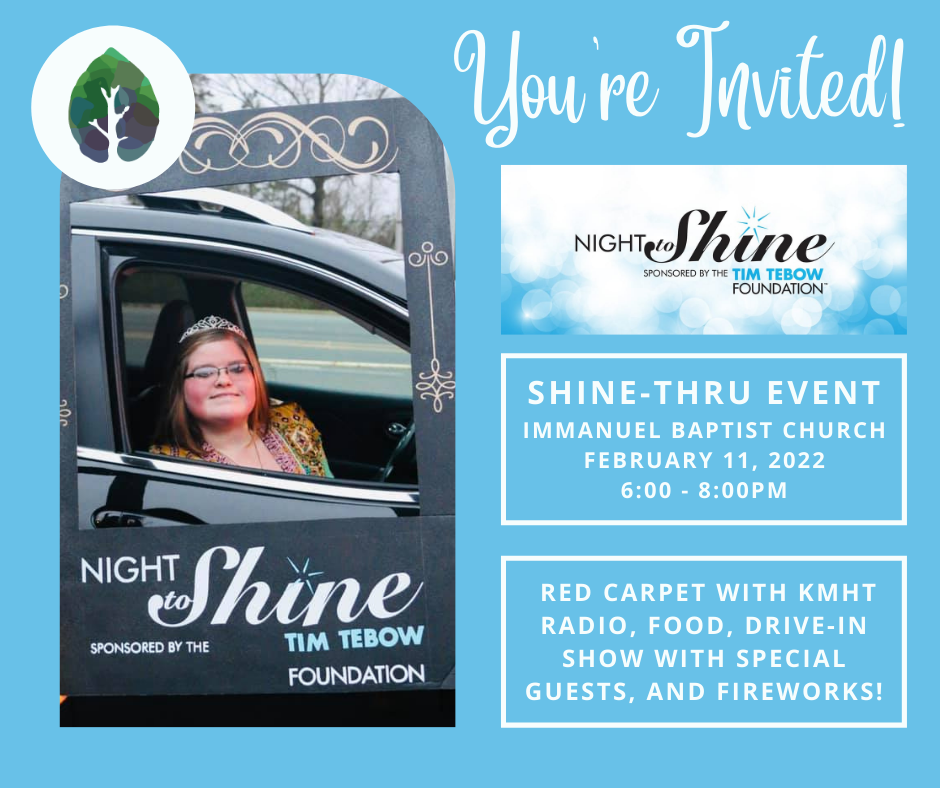 February 11, 2022 5:30pm
Address: Immanuel Baptist Church, 2408 W. Pinecrest Dr., Marshall, TX US 75670-6972
Contact: Patti BradyPatti Brady
Website: https://ibcmarshall.com/lift-ministry/
Night To Shine is happening this year! In light of COVID we have completely restructured everything to provide a safe and FUN drive-thru experience! We will still have a red carpet with the paparazzi and a dance experience with a special word from Tim Tebow on our BIG outdoor screen.
Also, we are having FIREWORKS!!!
Join Us at our Main Campus at 2408 W. Pinecrest Dr., Marshall, TX 75672!