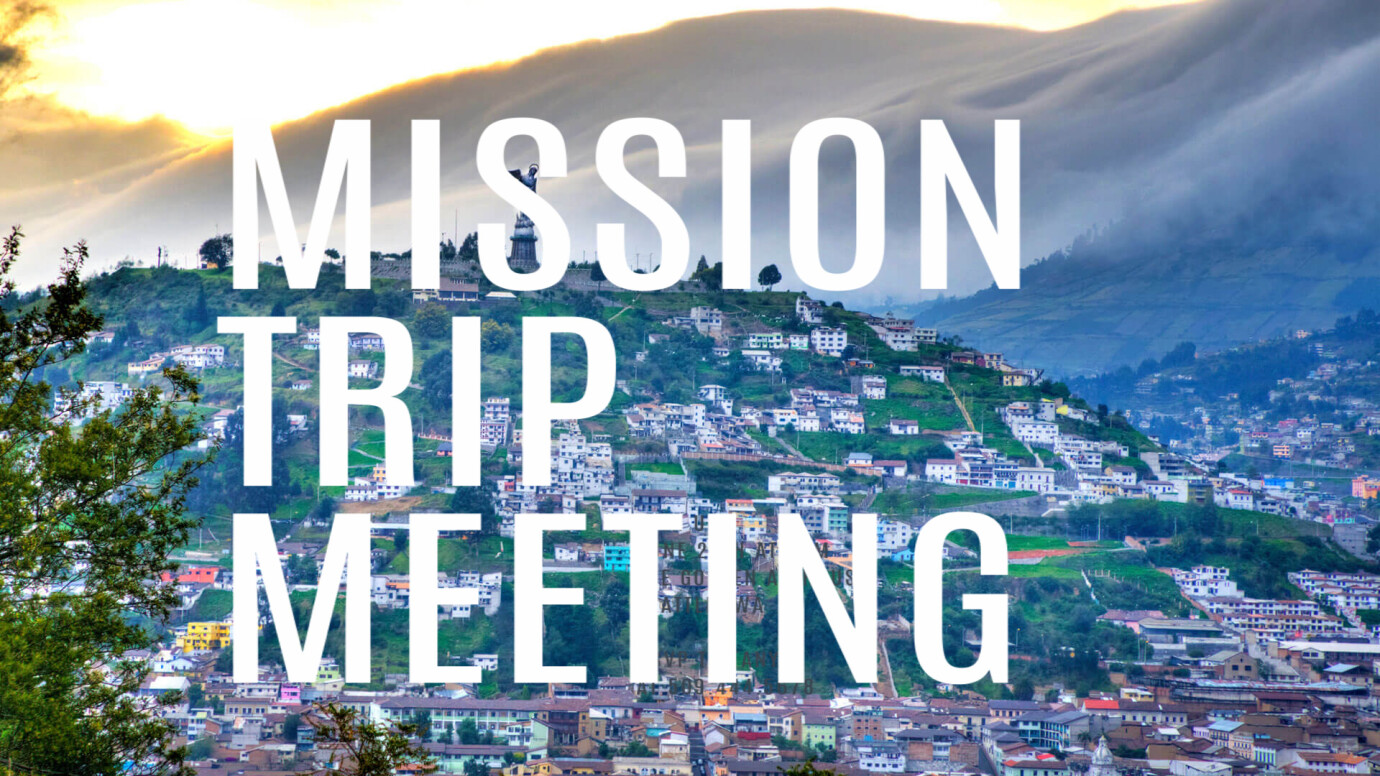 February 28, 2021 11:00am
Address: Immanuel Baptist Church, 2408 W. Pinecrest Dr., Marshall, TX US 75670-6972
Contact: Clayton BennettClayton Bennett
Interested in going to either Ecuador or Colorado this Summer? Come join us in the Fellowship Hall after each service where our missions pastor Clayton Bennett will be discussing our Mission Trip Opportunities this year! These trips are open for both families and individuals.
This is an informational meeting only and will not obligate you to go on these trips.
Lunch will be provided!